Do you like consulting ?
Then you can't afford not to work here. Nowhere else can you find five exciting Solution Practices to choose from. Not to mention, you pick the type of work you'd like to do-depending on your technical expertise, location and interests. Prior to completing your engagement, our top-notch resource managers will do their best to place you on another engagement. Without the additional overhead of a bench, eMeteors offers you better compensation-and you become a full-fledged eMeteors employee, which means you are eligible for a full-range of cool benefits
Not a consultant, but still interested in eMeteors?
Then you've come to the right place. We mix our fast-paced environment with a culture that challenges your entrepreneurial spirit, encourages your innovative ideas and allows you to have fun. We didn't become one of fastest growing private companies without the help of our first-class employees. Bottom line, we hire the people that love what they do. eMeteors has team members across various locations, so there's plenty of room for growth and exploration. We focus on taking you to the next level, and we'll work with you every step of the way to help make sure you get there.
We seek team-oriented people experienced in the many facets and disciplines of the high-tech industry. If you have a passion for excellence and are motivated by challenge, come explore career opportunities with Alliance. We have excellent career opportunities in accounting, marketing, information technology, sales and administrative services.
Exciting engagements with our Fortune 1000 client base
Unparalleled compensation (we believe in a "meritocracy where profits flow to the people who do the work, not to partners and executives)
An industry-best, comprehensive benefits program
A highly collaborative environment, and training across multiple disciplines within our business unit structure
A generous consultant and client referral program that compensates you up to 5 years The chance to work for a forward-thinking company focused on solving customer business problems
Our services may include training, assistance with pilot projects, and ongoing consulting and technical support.
eMeteors has a state of the art training facility. eMeteors has a big portfolio of training programs for individuals and companies to help them acquire and optimize their skills.
The training courses cover both the products and services that we offer. Training is offered to professionals and new graduates that might be looking for a new career or looking to expand their knowledge, employees and clients. All classes combine extensive training material and real world challenges, to accommodate a wide range of learning styles.
eMeteors utilizes multiple delivery approaches such as online, instructor-led and blended learning methods to deliver training. Each class offers-
Intensive Hands on workshops
Industry best practices and methodologies
Our trainers are specialists in their fields, and have several years of industry and training experience.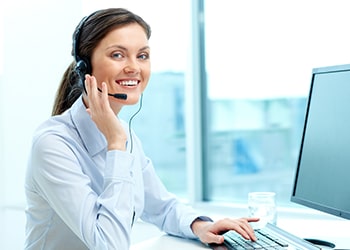 Our training services also include Placement support. We can help you find your new job at our clients as fulltime or contractors. For more information on courses and schedules please email: Training@emeteorstech.com