Restaurant Order Automation
The pandemic taught us how to look beyond sustainability. With restaurants being shut down during the pandemic and the commission of delivery partners sky-rocketing, the restaurants took up the responsibility to put up their own online ordering platforms. eMeteors' team of tech experts designed a system where the online ordering of restaurants is dynamically built serving the purpose of easy accessibility, fewer complications with payment, higher user experience and much more. 
We have been a partner for two of the US-based Indian restaurant; Bay Leaf Redefined Indian Cuisines and Tandoori Flames. eMeteors have been associated with the team since then and the response has been immensely flattering and encouraging for us. We have devised an online ordering platform for the above two restaurants and many more where a customer can look out for options from the menu provided with the details of the ingredients and spices and number of servings clearly mentioned and seamlessly proceed to check out hassle-free. The dynamics of the design, the layout, and the technical aspect has all been niche crafted keeping in mind the user experience and customer friendliness on priority.
The following screenshots will abundantly explain the details of the project we do –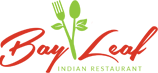 Bayleaf Indian Restaurant